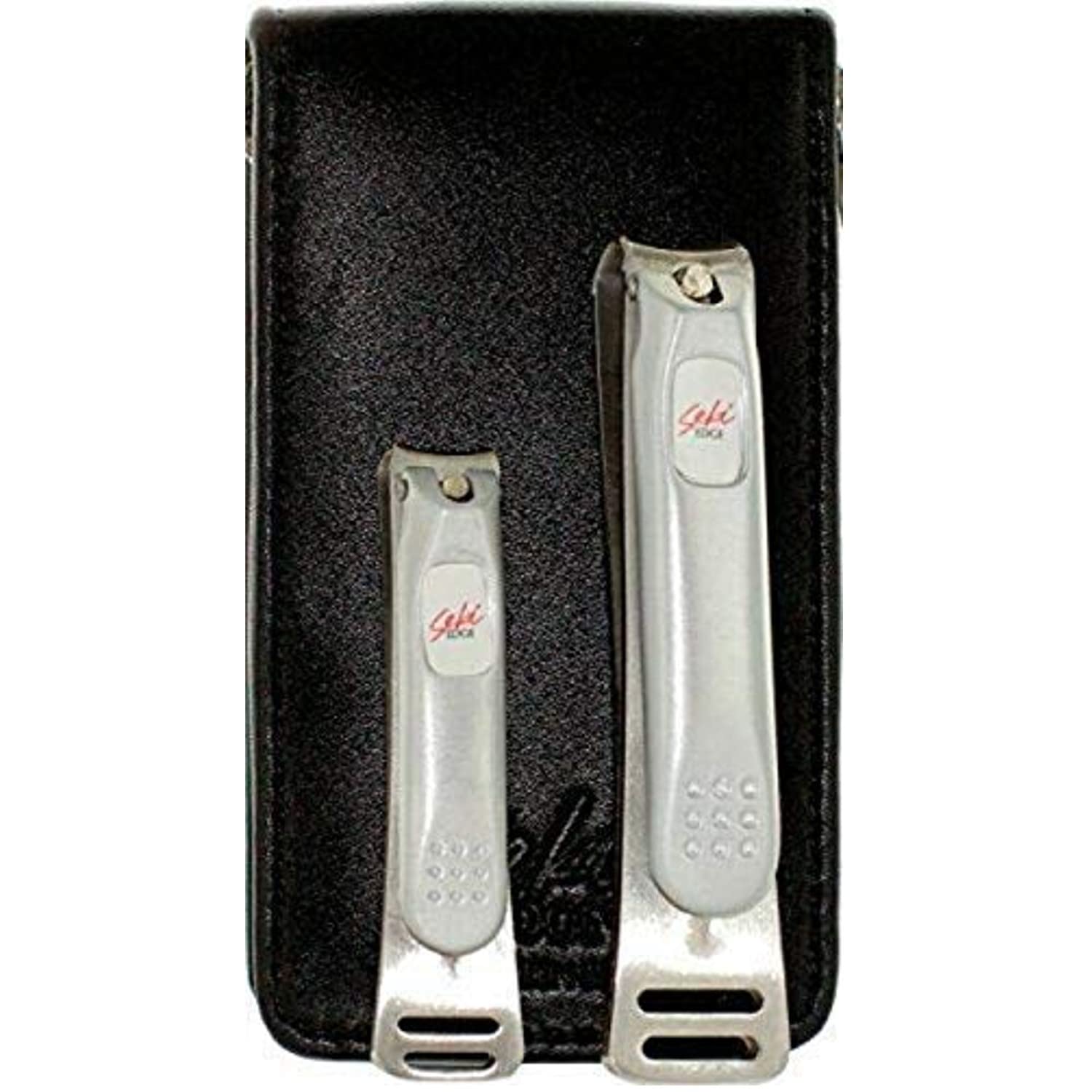 Seki Edge SS 106 nail and toenail clippers are well-known for their ridiculously sharp blades. While we agree that they do slice smoothly, they aren't the best on the market — that spot is reserved for Swissklip Heavy Duty Toenail Clippers.
Nail clippers are essential for your bathroom cabinet. However, you don't want to spend your hard-earned cash on something unworthy. So, we've tested the best toenail clippers on the market to see which ones come out on top. Let's take a deeper dive into these mens toe nail clippers so you can get a better idea of whether they're right for you. 
What Are Seki Edge Nail Clippers?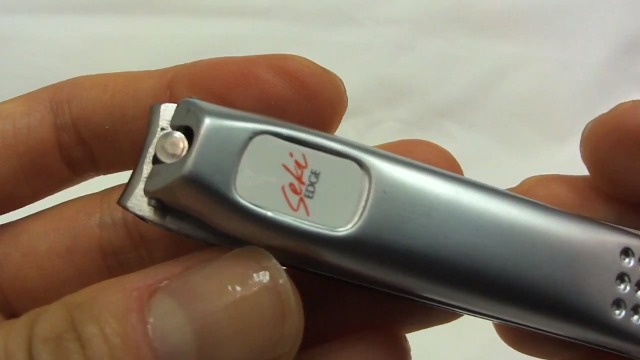 Seki Edge SS 106 nail clippers are premium nail clippers made using stainless steel and rust-resistant edges.
The company, Seki Edge, combines traditional Japanese craftsmanship with the latest technology to ensure their products are as efficient and easy to use as possible. They utilize the rich history of samurai sword crafting in their nail-clipper blade construction. 
The mens nail clippers go through a polishing process which ensures the blades cut your nails smoothly, rather than pulling or tearing them. The handle is ergonomic, making the tool pretty comfortable to use. 
That said, you will certainly have to shell out for these! Since people consider them the best Japanese nail clippers, the price is very high. 
However, as you'll see from our Swissklip Heavy Duty Reviews, they certainly aren't our number one choice. 
Seki Edge SS-106 Pros and Cons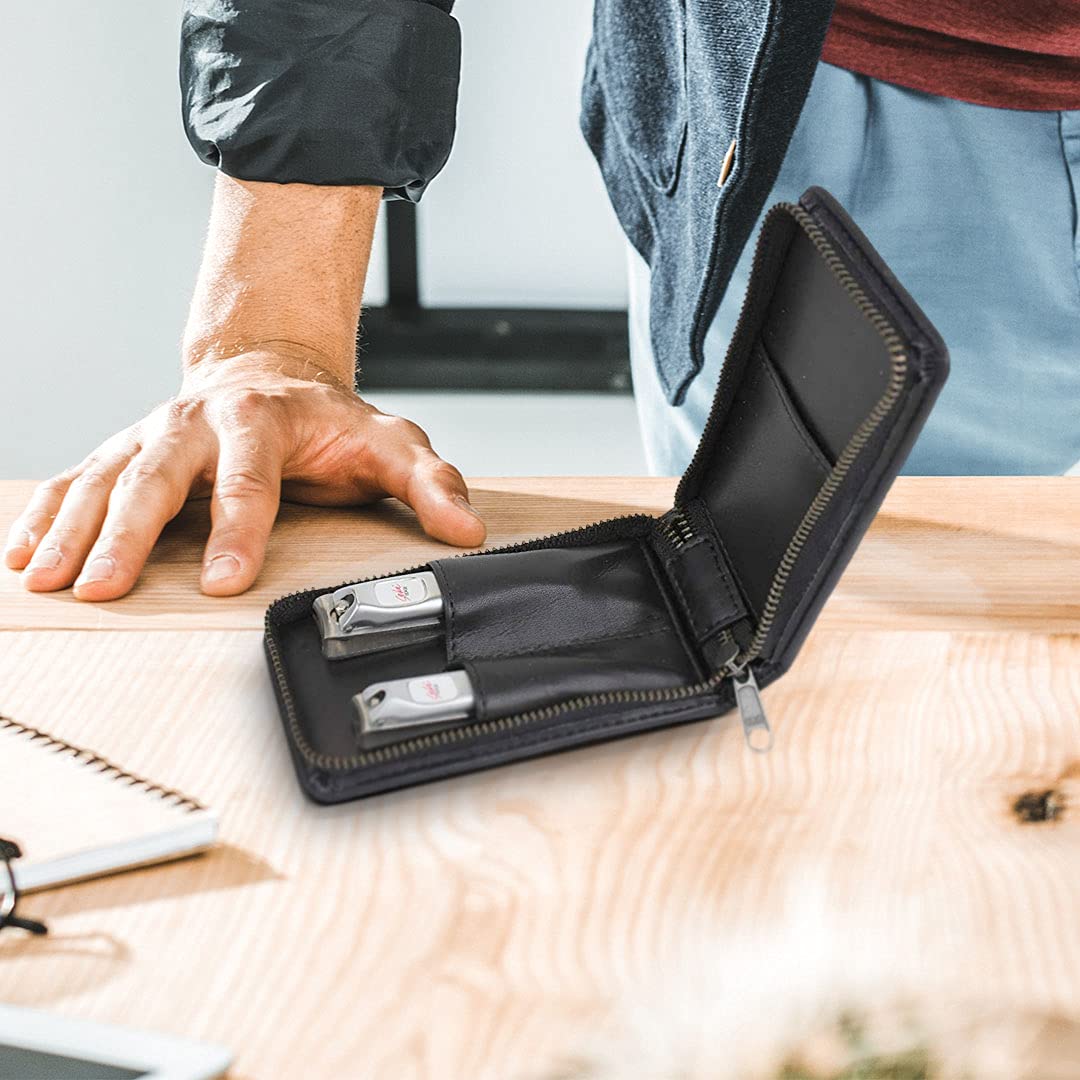 Unfortunately, we concluded that the Cons definitely Outweighed the Pros with the Seki Edge nail clippers, despite them being so popular with many people. 
We've listed the pros and cons in the table below for your convenience:
Pros
Cons

The

handle is ergonomic

for a comfy grip when using them.

They're very

sharp

, cutting through your nails smoothly.

They are oh-so-stylish.

They are very much on the

pricey side

of the nail-clipper spectrum.  

They are better than the dollar store nail clippers. However, they

aren't necessarily worth

the high-end price. 

Seki Edge nail clippers

aren't particularly good

for those with

super thick nails

.

You have to take really good care of them if you want the blades to remain sharp.

Other users agree that they're okay, but aren't worth the

extortionate price

. 

They may be

too large and thick

for some people's hands.

Due to the shape, they

do not work

as

ingrown toenail clippers

. 
Seki Edge Nail Clippers: Key Features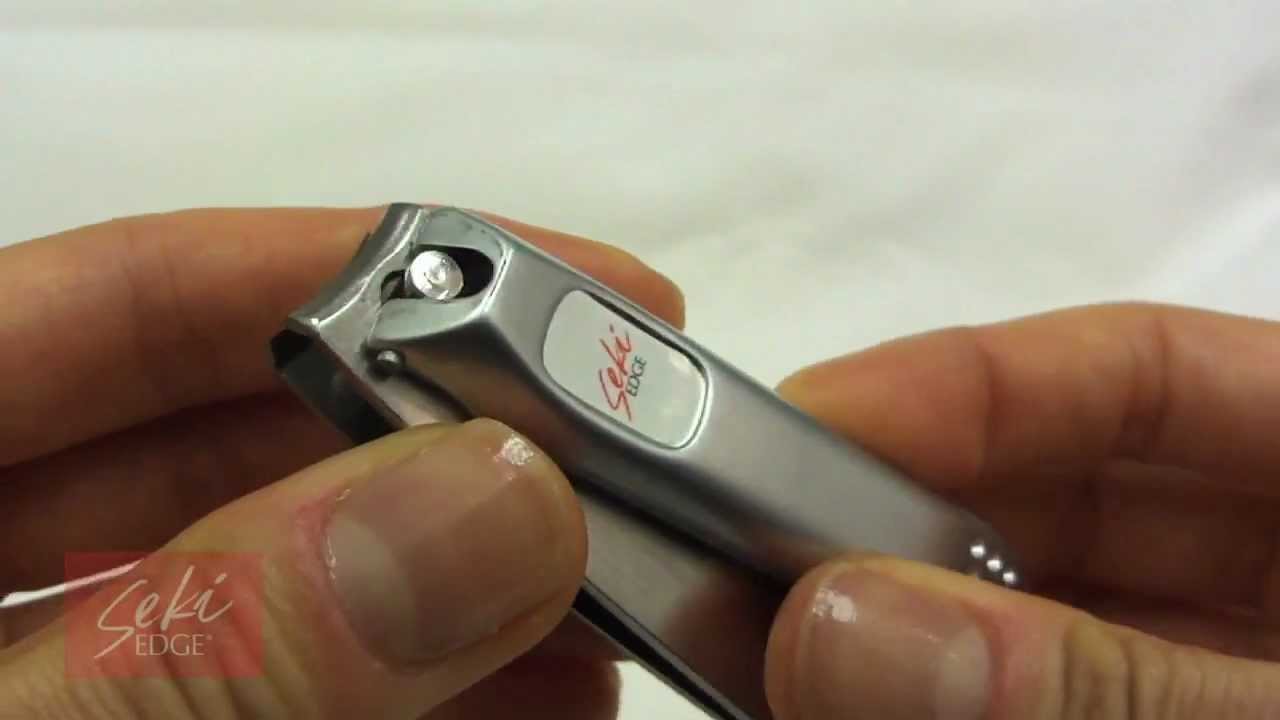 Despite not being the best nail clippers, they do have some good features that we enjoyed while testing them out. We will go over the top five now. 
#1 The Ergonomic Grip and Handle
Seki Edge SS-106 nail clippers feel pretty natural to hold, thanks to the ergonomic grip design.
The lower plate is arched slightly to give your thumb a nice resting place. Plus, the lever itself has a for your forefinger or index finger. 
The company has clearly taken great care when designing the toenail clippers for men. Although, we think that some people may find the toenail clippers quite hard to hold as they're chunkier than you might expect.
#2 The Brushed-Look Finish
The aesthetic of the mens toenail clippers is indicative of how the company crafts its products — traditional Japanese craftsmanship with modern design principles.
The brushed metal look is stylish and provides a professional appearance. Of course, the logo adds a subtle splash of red, setting it apart (in a visual sense) from many other mens toe nail clippers, including the other Japanese Green Bell toenail clippers. 
#3 The Attention to Detail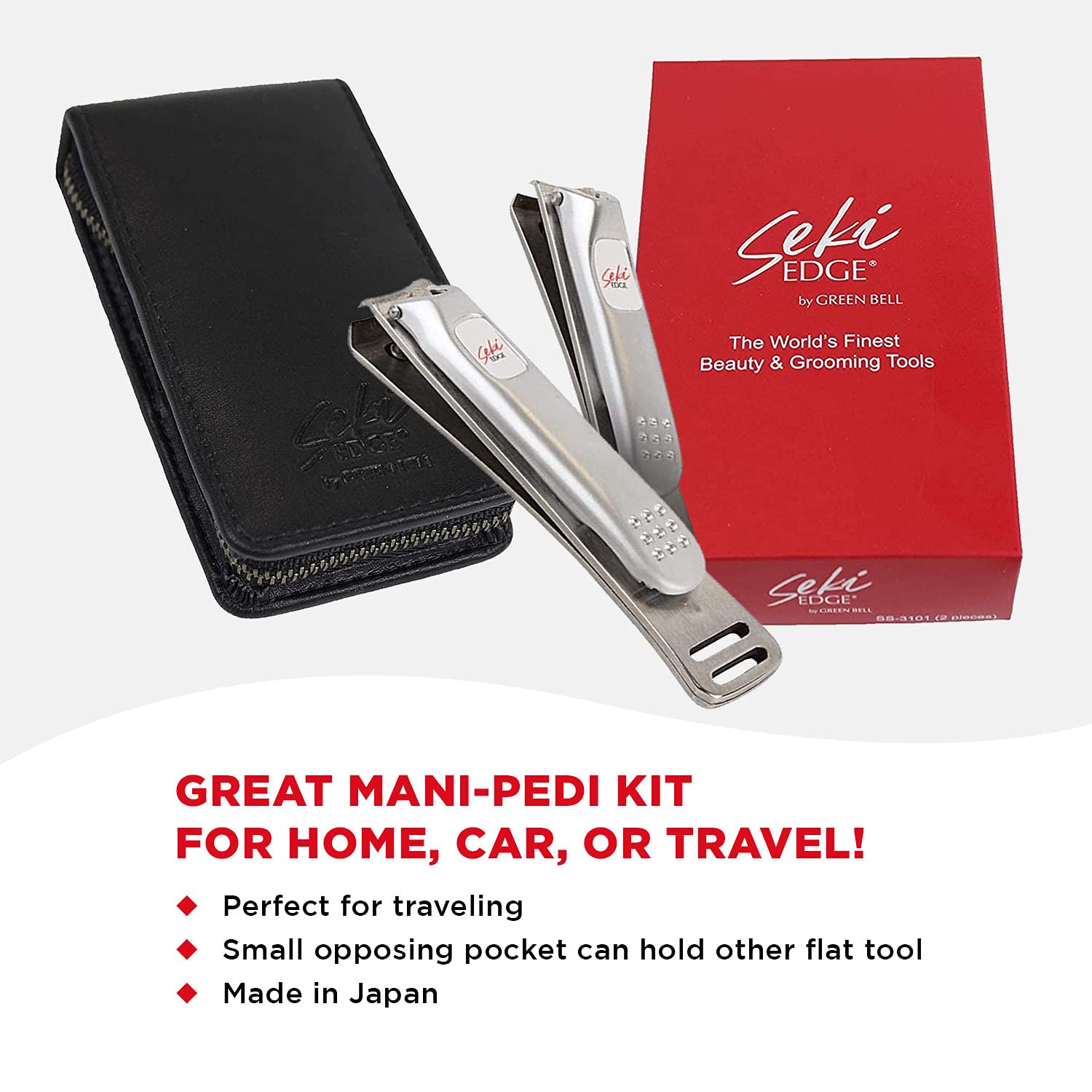 As we're sure you know, it's very easy to lose nail clippers. They tend to get lost in luggage, left on a side table around the house, or forgotten about in a coat pocket.
However, you won't need to worry about that with the Seki Edge SS-106 nail clippers. The designers planned ahead by including a synthetic leather case, allowing you to place the clippers safely and avoid missing them out. 
We also quite liked the nine dimples debossed into the top of the lever. Not only do they bring an extra touch of aesthetic flare, but they also provide a bit of grip when you're trying to use the nail clippers with wet hands.
#4 The Sharp Blades
Naturally, this is the most important part of any nail clipper! And the blades on the Seki Edge nail trimmers cut through even thick toenails like butter. Read this article to understand What Causes thick toenails.
While we don't recommend them for ingrown toenails, they are one of the best toenail clippers for thick toenails due to their high-quality blade.
Although, like Japanese knives, they do require a certain degree of care and attention to ensure they stay as sharp as possible. We aren't huge fans of this factor. Why? Because it's unlikely that we'll remember to do it, decreasing the likelihood of the clippers holding their butter-esque cuts. 
#5 The Build Quality
Everything from the super heavy-duty permanent pin to the solid, zinc alloy die-cast lever is sturdy and set to last for years to come. We noticed these clippers were stouter than others and considerably heavier than their cheaper drugstore alternatives. 
The blades meet each other accurately during every cut, without gaps or overbites.
How Do Seki Edge Nail Clippers Stack Up Against Other Toenail Clippers?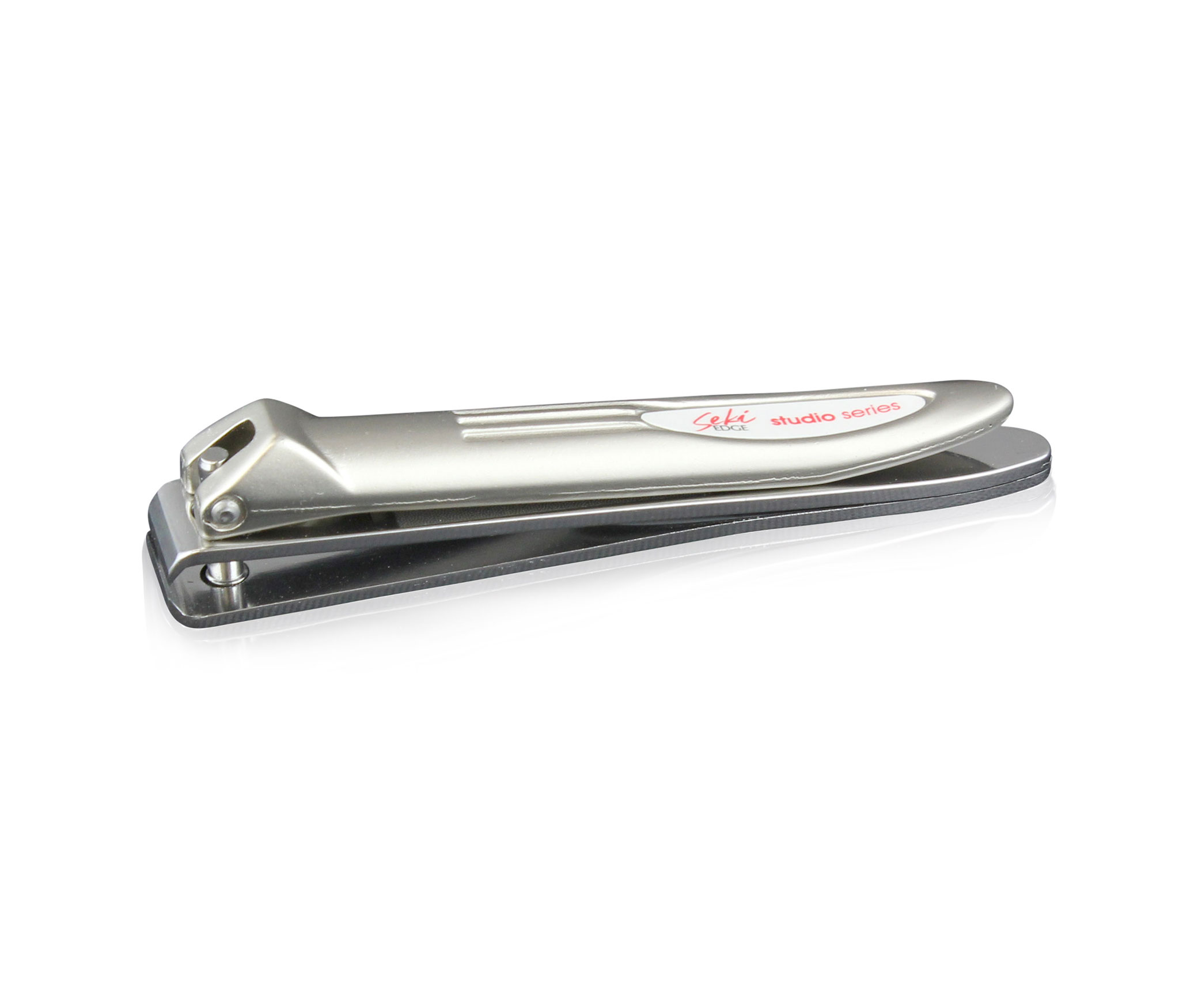 There's no denying that Seki Edge nail clippers are one of the best Japanese nail clippers on the market. 
However, they're quite pricey and require a certain degree of care to ensure they stay sharp and unscathed forever. 
So, we'd put them second best. In our opinion, Swissklip's Heavy Duty Toenail Clipper is better. It has a more professional design, is perfect for all kinds of nails, and is cheaper than Seki's model. 
Who Should Buy Seki Edge Toenail Clippers?
We believe those wanting Japanese nail clippers specifically will get on well with the Seki Edge. However, we don't think it's worth the price if you aren't fussed about where your nail trimmers were crafted. 
Why Should You Get Seki Edge Toenail Clippers?

As we alluded to above, you should get Seki Edge toenail clippers if you want an expensive Japanese clipper set. Otherwise, you'd be much better off purchasing a cheaper but still high-quality pair of nail clippers. 
How to Use the Seki Edge Toenail Clippers
Using the hand-sharpened Seki Edge toenail clippers is wonderfully straightforward. We used them in exactly the same way as we would other clippers of this style. 
Here's how to use them:
Remove the Seki Edge toenail clippers from the leather carry case. 

Open the clippers by rotating the lever upward. Hold the clippers in your hand, ensuring the bottom part is on your four fingers.

Cut your toenail. Insert the toenail you wish to cut between the two blades and squeeze the lever with your thumb to cut the nail. 

Make sure you cut your toenails straight across to avoid ingrown nails, pain, and infection. Only cut slightly past the skin of every toe, and don't be tempted to round out the corners.
Other toenail clippers may work differently, depending on the style of trimmers you've purchased.
Do Seki Edge Toenail Clippers Actually Work?
Absolutely! Even though they aren't the best nail clippers available (in our opinion), they certainly work.
The blades are very sharp, ensuring you can cut nails without much force on your part. You simply let the clippers work for you.
That said, you can find better nail clippers out there for a much lower price, such as the Swissklip Heavy Duty Clippers. They offer a much nicer grip and a more versatile blade, making them a good option for everybody. 
Seki Edge Toenail Clipper: What Are Customers Saying?
The majority of customers have positive things to say about the Seki Edge nail clippers.
Naturally, there are some less-than-great reviews too. In fact, one customer said that the clippers fell apart as soon as they tried to use them! Not a great first impression there.
All things considered, you can purchase better toenail trimmers for a much lower price from different brands. 
Where Can You Order The Seki Edge Nail Clipper?
You can get the Seki Edge Craftsman 2 Piece Grooming Kit online at Amazon. The package comes with a leather case to keep the toenail clipper and stainless steel fingernail clipper safe from scratches.
Final Verdict: Are Seki Edge Toenail Clippers Worth Your Money?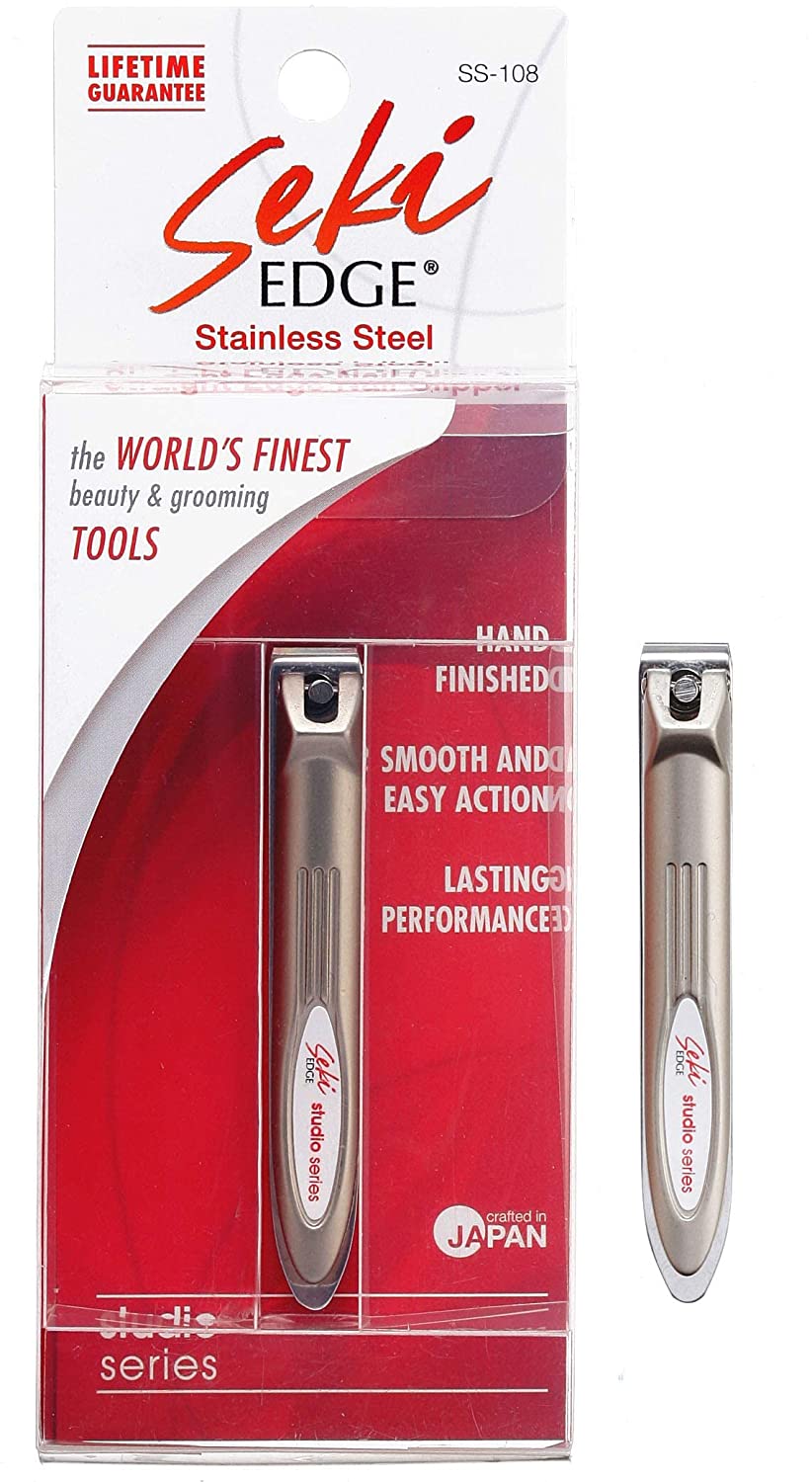 So, what are the best toenail clippers on the market? Not the Seki Edge nail clippers.
While they are built to last, have sharp blades, and are aesthetically pleasing, the price is simply too high to warrant the purchase. Unless, as we mentioned earlier, you're looking specifically for a Japanese set. 
They're a slightly better-than-average pair of nail clippers. However, we'd recommend purchasing the Swissklip model instead. They are the best the industry has to offer but won't cost you an arm and a leg to purchase. Plus, the overall design is much easier to use, and they're incredibly comfortable to hold.