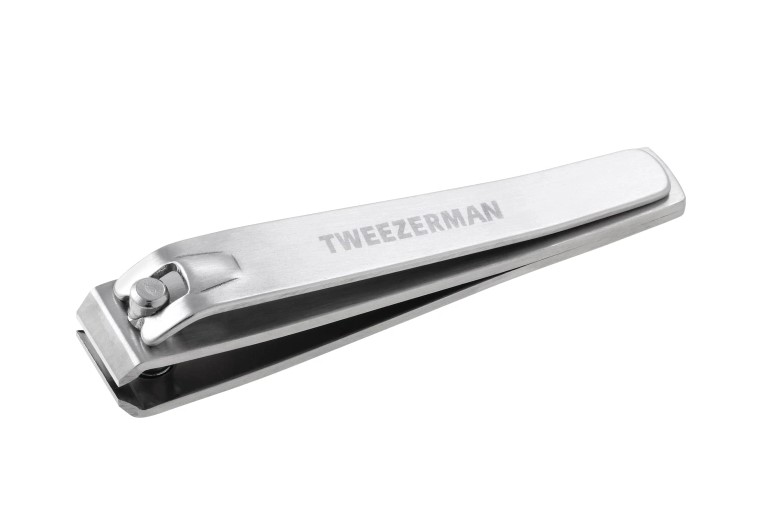 – High Expectations but Disappointing Toenail Clipper Results
If you are looking for a reliable and effective toenail clipper, the Tweezerman Toenail Clipper may seem like a smart choice. After all, it promises to deliver a fast, easy, and safe clipping experience. 
Unfortunately, though, we've found that this product fails to live up to its promises. Read on to learn more about our experience and how this product stacks up against other toe nail clippers on the market.
Tweezerman Nail Clippers Pros ; Cons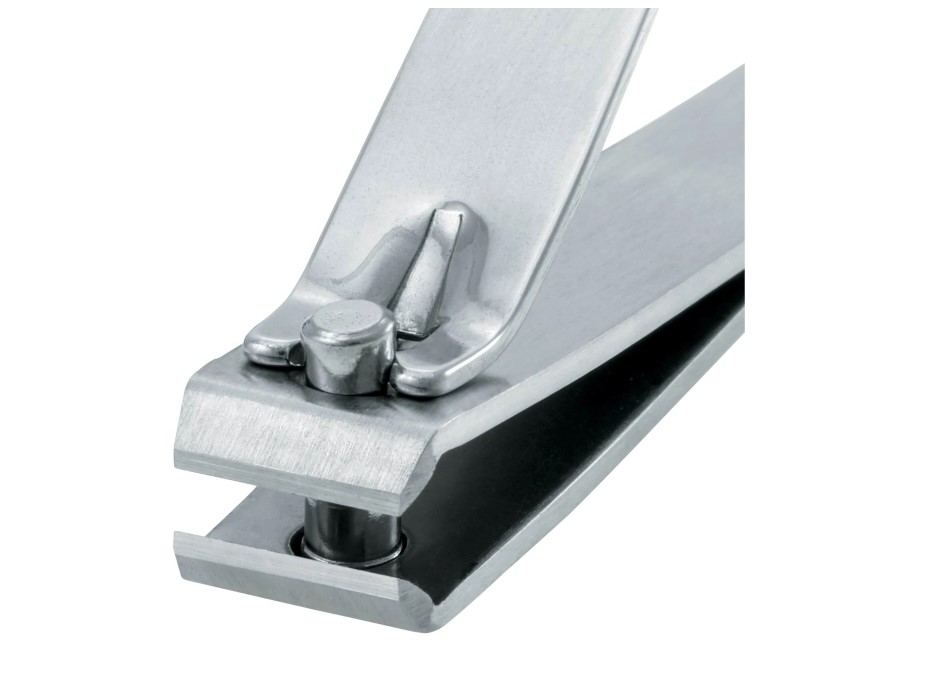 Pros:
Tweezerman's nail clippers feature a

straight cutting edge

that should prevent nail splitting.

These clippers are

small

and can be easily packed into any toiletry bag.

The traditional nail clipper design is

easy

and

intuitive

to use.
Cons:
The blades are simply

not sharp enough

.

The smaller size of these clippers makes it

harder to cut through thick toenails

.

Although constructed from stainless steel, the moving parts

feel cheap and flimsy

.

The amount of force needed to cut through toenails

can tear the nail

rather than cut it.

Prone to rusting

if left in damp areas.

The

jaw barely opens

, making it harder to cut at certain angles.

No better than a pair of clippers you

could buy at a local drugstore

.
What are Tweezerman Nail Clippers?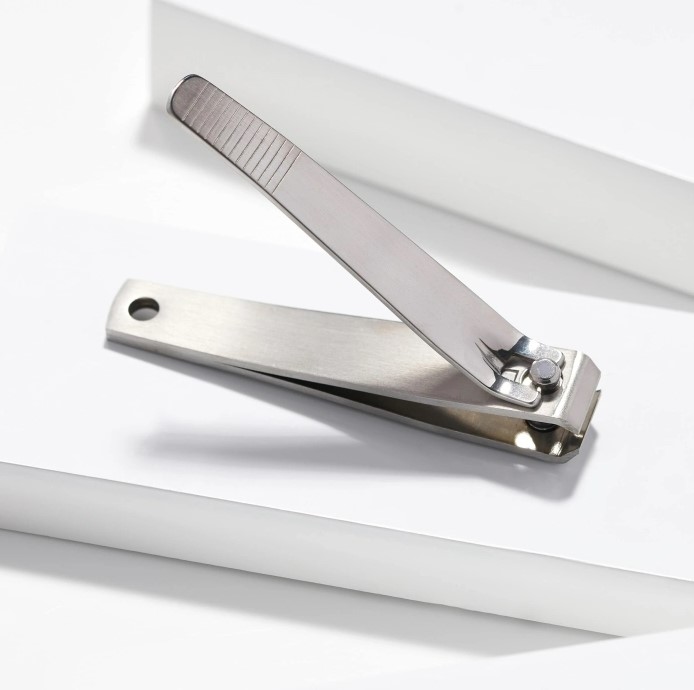 Tweezerman nail clippers are some of the highest-rated toenail clippers on Amazon. They are made from stainless steel, feature a straight cutting edge, and are advertised to provide a fast, easy, and safe clipping experience. 
They are specifically designed to cut through thick toenails but unfortunately, they do not live up to their claims.
After reading this article on how long should men's nails be and using them on several occasions, we found that the blades simply weren't sharp enough and the smaller size made it harder to cut through thick toenails. We were also disappointed by the amount of force needed to cut through the nails and the fact that the jaw barely opened, making it harder to cut at certain angles.
Main Features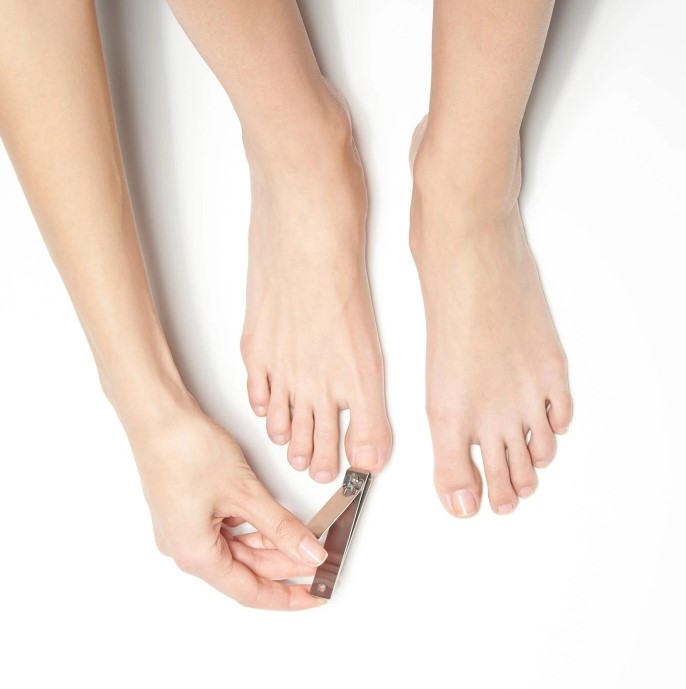 Tweezerman toenail clippers are fairly straightforward in design but they do feature a handful of unique selling points. Check them out below and discover what sets Tweezerman clippers apart from other similar brands.
A Straight Cutting Edge
Tweezerman toe nail clippers feature a sharp, straight cutting edge that clips nails effectively and cleanly. This sharp edge ensures that you get a precise and perfect cut each time, reducing the risk of splitting or damaging nails. 
The cutting edge is also made of high-grade stainless steel so it stays sharp for longer and can take on even the toughest of nails.
Stainless Steel Alloy Construction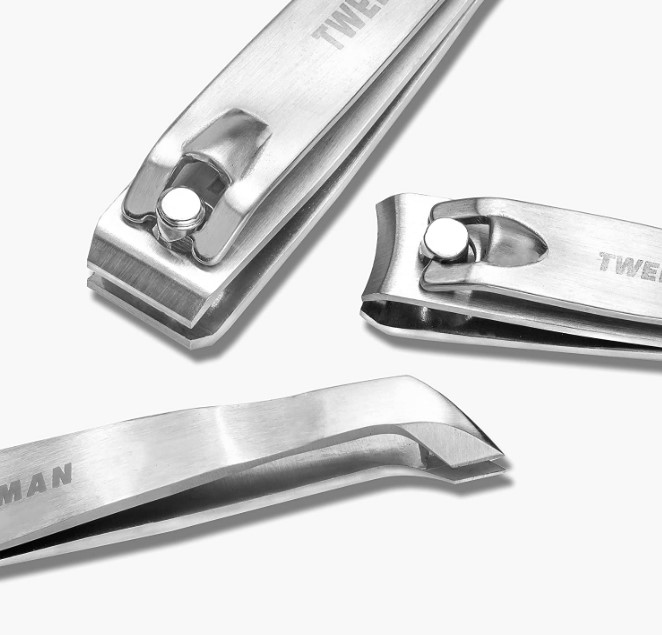 Constructed from a high-grade stainless-steel alloy, Tweezerman toe nail clippers are extremely durable and are designed to last for many years. This means that you won't need to replace them after a few months, making them a great value-for-money purchase.
Designed Using German Innovation
Tweezerman is a proud member of the Zwilling Beauty Group, a German company with nearly 300 years of experience producing quality beauty products. Like all Tweezerman products, their toenail clippers are designed with German innovation in mind for superior results. This means that the clippers are designed to the highest quality standards, ensuring that you get the best performance possible.
Small Size Suitable for Both Adults and Children
The Tweezerman toenail clippers are small and compact, making them suitable for both adults and children. The 3 1/8-inch body of the clipper is perfect for precise and detailed trimming of small toenails without the risk of over-trimming.
A Rotatable Lever Action
Unlike shear-style clippers, the Tweezerman toenail clippers feature a rotatable lever action that allows you to easily adjust the angle of the blades. This makes it easier to get into tight spaces and trim nails from different angles.
How Do Tweezerman Toenail Clippers Stack Up Against Other Toenail Clippers?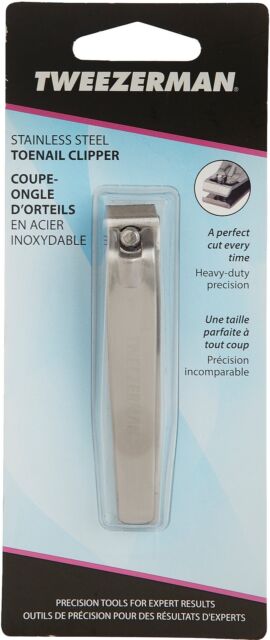 Compared to other products on the market, Tweezerman toenail clippers are pretty average. They're not bad, but they're not great either. 
Our main complaint is that the blades are not sharp enough, making it difficult to cut through thick toenails. Additionally, the jaw barely opens which can make it harder to cut at certain angles.
Overall, we would not recommend Tweezerman toenail clippers as there are better products available for the same price. 
For example, Swissklips toenail clippers offer a far superior cutting experience with ergonomically designed handles, non-slip coatings, and a razor-sharp cutting edge. Compared to Tweezerman's fairly run-of-the-mill design, they're definitely a better product.
Who Should Buy the Tweezerman Nail Clippers?
Although they'll struggle to cut through thick or ingrown nails, these clippers are fine for people with thin or regular nails. They're also small enough to fit into any toiletry bag, making them a great choice for people who are often on the go. Simply slip them into a side pocket and forget about traveling with unkempt nails.
Additionally, the straight cutting edge is ideal for nail stylists and beauty aficionados hoping to perfect their stiletto and coffin nail designs. It prevents nail splitting, giving you the perfect straight cut each time. Clients will notice the difference and you'll finally be able to get the perfect look with minimal effort.
Why Buy a Set of Tweezerman Toenail Clippers?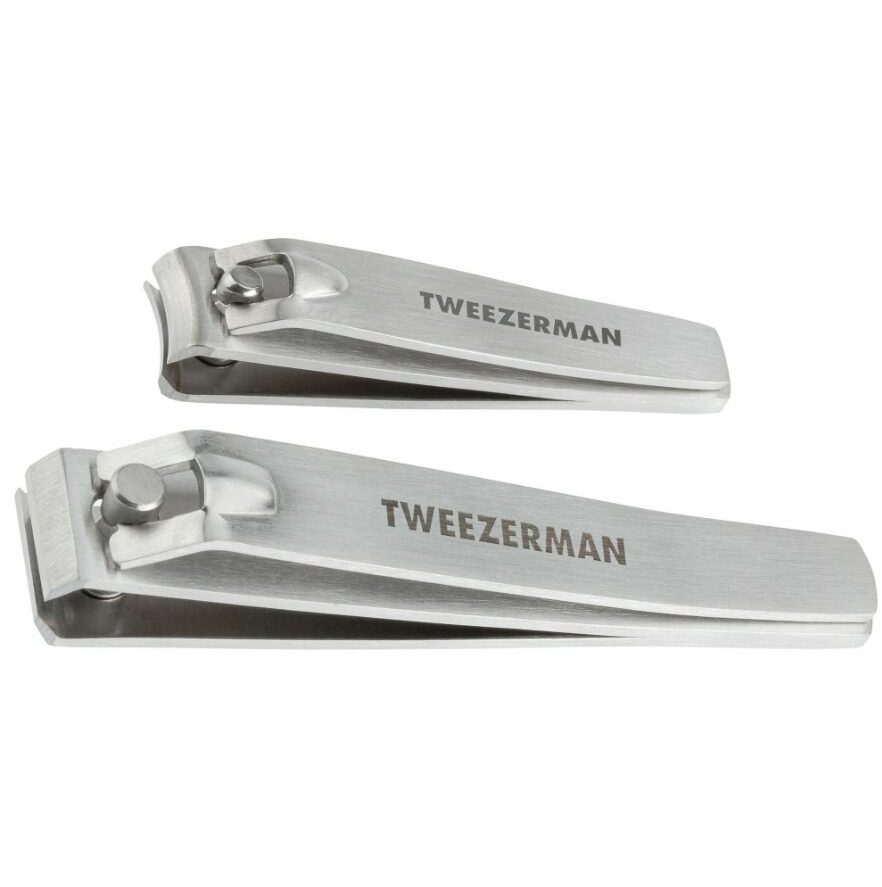 If you are not looking for anything special and simply need a spare pair of toenail clippers, the Tweezerman Toenail Clippers are an affordable and reliable option. They are small, easy to use, and made from a high-grade stainless steel alloy.
Plus, they feature a straight cutting edge that prevents nail splitting. Overall, they may not be the best toenail clippers on the market, but they're definitely worth considering if you are looking for a cheap and reliable pair of clippers.
How to Use Tweezerman Nail Clippers?
Tweezerman clippers are about as intuitive as they can be. Be aware, though, that the jaw doesn't open very wide so you may have to fiddle with the moving parts for larger toenails. Here's how to use the clippers:
Start by washing your hands thoroughly with soap and warm water. This will help prevent the spread of bacteria and keep your nails clean.

Position the tweezers so the blades are in line with the edge of the nail.

Clip the tip of the nail in one smooth motion. Try not to clip too much at once.

After clipping each nail, use the nail file to smooth out the edges.

Wash your hands again to remove any excess nail clippings.

Moisturize your hands and nails with a good hand cream or lotion.

Finally, apply cuticle oil or balm to keep your nails and cuticles healthy.
After trimming your nails, you can also clean the clippers using rubbing alcohol or wipes. This will prevent bacteria from growing along the blade and extend the life of the clippers.
Do Tweezerman Nail Clippers Really Work?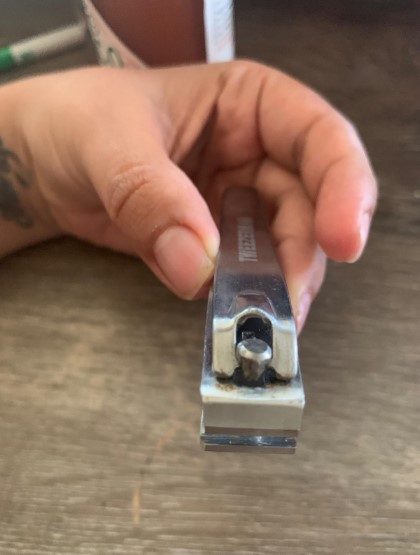 Tweezerman's set of toenail clippers does work but not as well as advertised. They're about on par with a standard set of nail clippers that you'd find at Walmart or Target, or like the Clipperpro toenail clippers. The main issue is that they're too small and not sharp enough to tackle thicker toenails. If they could open wider and had a sharper cutting edge, like the Swissklip heavy-duty clippers, they'd be far more effective.
What are Other Customers Saying?
Overall, Tweezerman's toenail clippers have a pretty good rating on Amazon, with 4.6/5.0 stars. As we started reading through the comments, though, we quickly realized that most consumers had a similar experience. 
Many customers noted that they had to use a lot of pressure to cut their toenails and that the blades were too close together.
So, if you are a senior citizen, have mobility problems, or your toenails are simply thicker than average, you'll want to find a different pair of nail clippers. You'll struggle to get a clean cut using this product and could even tear your nailbeds.
Where to order Tweezerman Nail Clippers?
If you are looking for a spare pair of clippers and don't mind the fact that they won't be able to handle thick toenails, you can order Tweezerman nail clippers from Amazon for around $9.00. You can also order the clippers as part of a full nailcare set, which comes with a file, cuticle pusher, and nail buffer. This package retails for $28.49 and is also available on Amazon.
Final Verdict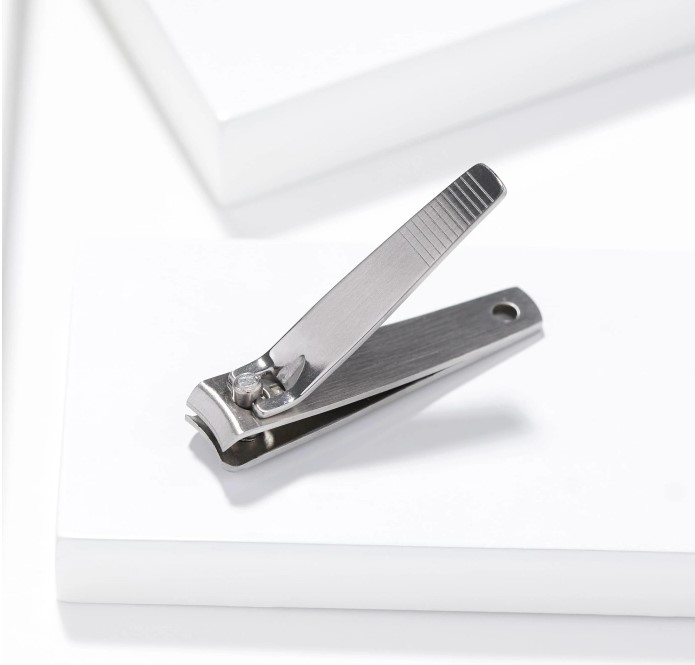 Overall, the Tweezerman Toenail Clippers are a pretty average pair of toenail clippers. They feature a unique straight cutting edge but, in terms of performance, you'd be better off getting a pair of clippers from your local supermarket or drug store. If you are looking for a product that easily cuts through even the thickest of nails, you are better off ordering a pair of Swissklip clippers.
Swissklip clippers offer a much sharper cutting edge, a wider jaw, and an ergonomically designed handle for maximum comfort. Plus, you can purchase a lifetime guarantee on all Swissklip products for a one-time payment of $5.99. This way, you can be sure that you are investing in a quality product that will last forever.