A Good-Looking But Poor-Working Product
TLDR Verdict:  
After carefully reviewing all the aspects of this product, we have concluded that Zwilling Henckles Nail Clipper is simply a product that looks good but can't back it up by working properly. Instead, we believe that Swissklip 360 nail clipper,  is the best nail clipper, around to make spending the money on nail care worthwhile!
Zwilling Henckels Nail Clipper Pros ; Cons: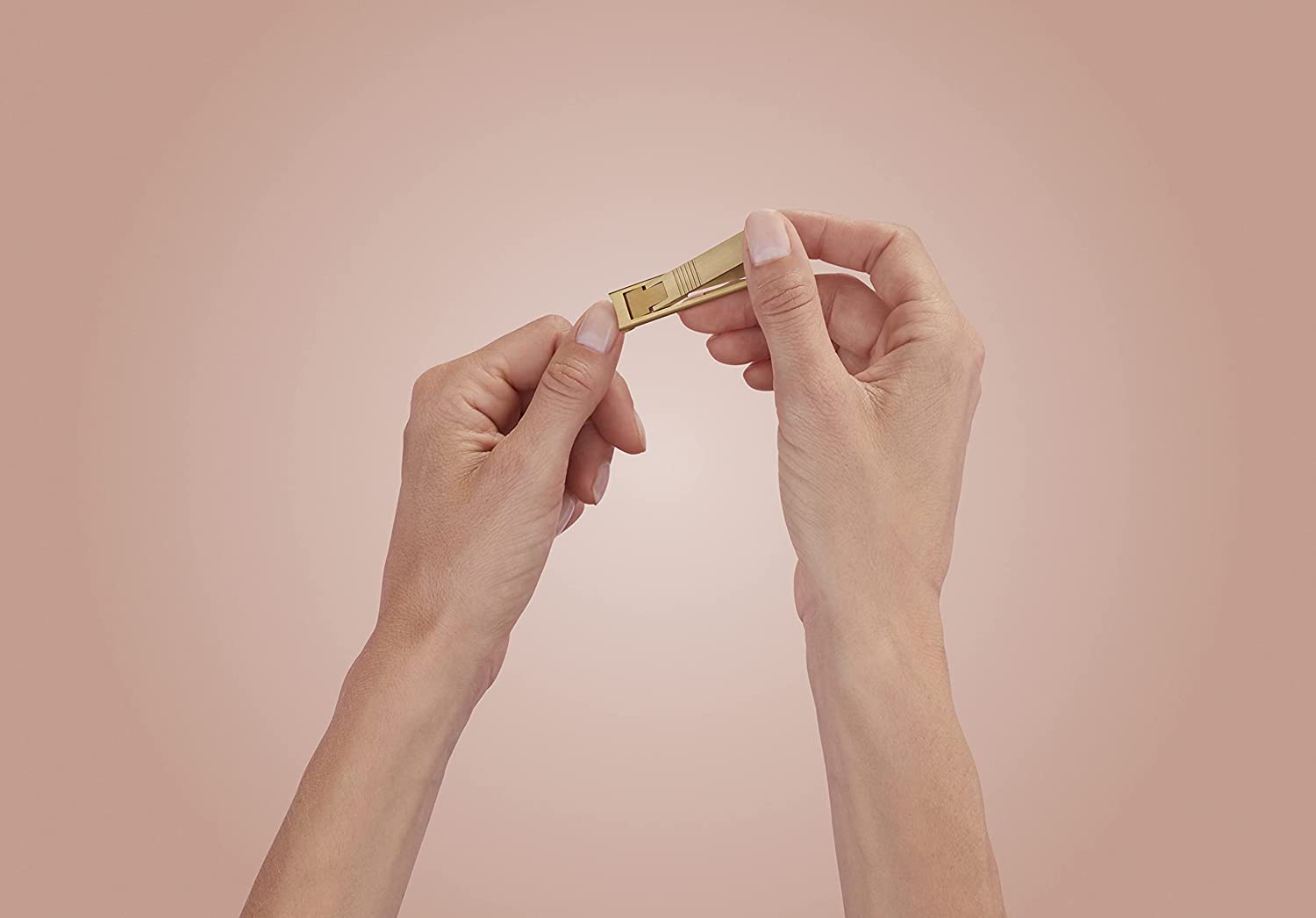 To make an overall understanding of Zwilling Henckles Nail Clipper complete and easy, we've stacked the list of pros and cons below!
Pros: 
First, we'll start by listing everything we found good or at least helpful about this product.
Unique Folding Capability – One of the things that at least lives up to it's hype when it comes to Zwilling Henckels Nail Clipper is that it is easy to store for travel. This is because the lever that is meant to help users apply pressure to trimming nails slides down and folds to make the device flat and easy to carry around. 

Leather Pouch Included – If this product is purchased on Amazon.com, customers can get a flat leather pouch with the actual clippers. This is a safe way to store an item that features blades and pinching mechanics, and it looks nice, too.

Climate Pledge Friendly – The Climate Pledge Friendly certification is a type of certification that Amazon created and awards in the form of a badge on products that can help the preservation of the natural world thanks to their own longevity. If that's what you're looking for in a product, you'll see that these clippers meet the standard.
Cons:
Now that we've seen what Zwilling Henckles Nail Clipper has to offer in terms of positive, let's move on to the negative aspects of it.
Unattractive Coloration – One of the main issues that customers find themselves having with the Zwilling Henckels Nail Clipper is its unique color. This product is colored with a PVC Gold finish. This may have been added to make the product look fancier, but in actuality on stainless steel it has the opposite effect.

Highly Expensive – Zwilling Henckels is a brand known for making very expensive nail care products. The Zwilling Henckels Nail Clipper is no exception; these clippers sell for over $60 US Dollars and show no signs of going down in price despite the fact that most customers agree they are not worth the expense.

Unreliable Shipping – One of the worst offenses any company can commit against consumers is when an item arrives damaged or worse after shipping. Unfortunately, online reviews indicate that Zwilling Henckels Nail Clippers sometimes come in packages that have clearly been opened or are broken. 

Sliding Mechanism is Difficult to Use – The lever that is meant to fold down for easier storage on this product actually gets stuck or jammed, or will not stay folded down properly. This is a frustrating aspect of a product that should otherwise be simpler.

Unfriendly For Senior Use – Seniors are some of the most susceptible to poor craftsmanship negatives when it comes to nail clippers, because flexibility is already limited as we get older. This product makes these issues even worse thanks to poor craftsmanship and small sizing.

Dull Blade Edge – Finally, one of the consumers who tried Zwilling Henckels Nail Clippers' biggest offense was that these trimmers do not actually work well. They are unable to clip through any sort of thick nails reliably thanks to dull blades and often leave an uneven or jagged edge. 
What Are Zwilling Henckels Nail Clipper?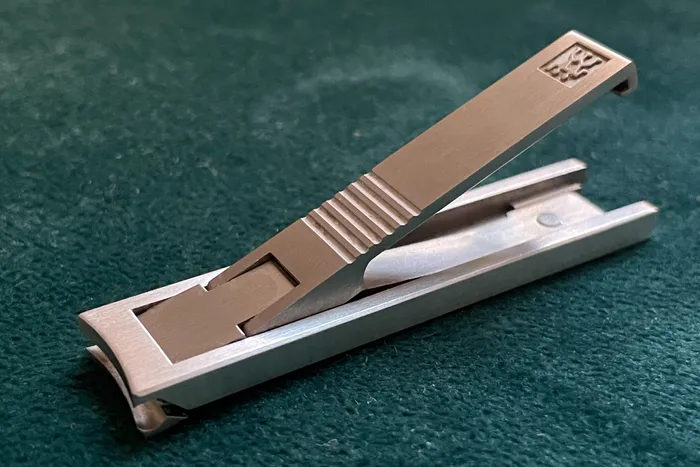 The Zwilling Henckels Nail Clipper is a product created and marketed by the Zwilling J.A. Henckels company, which has been in the business of creating such expensive nail care products for a very long time. The clippers themselves are designed with a unique folding structure for easy travel, and comes with a leather pouch for safety.
The clippers themselves are constructed using stainless steel. The blade edges are curved, meaning they operate best for fingernails but never toe nails. The length of the Zwilling Henckels Nail Clipper is about 59 millimeters, while the case is around 10 millimeters larger than that. 
The product comes with a sustainability certification called "Climate Pledge Friendly." It is a product that has been redesigned from a previous version but still costs over $50. Part of the changes are the less-than attractive gold PVC finish.
Zwilling Henckels Nail Clipper Main Features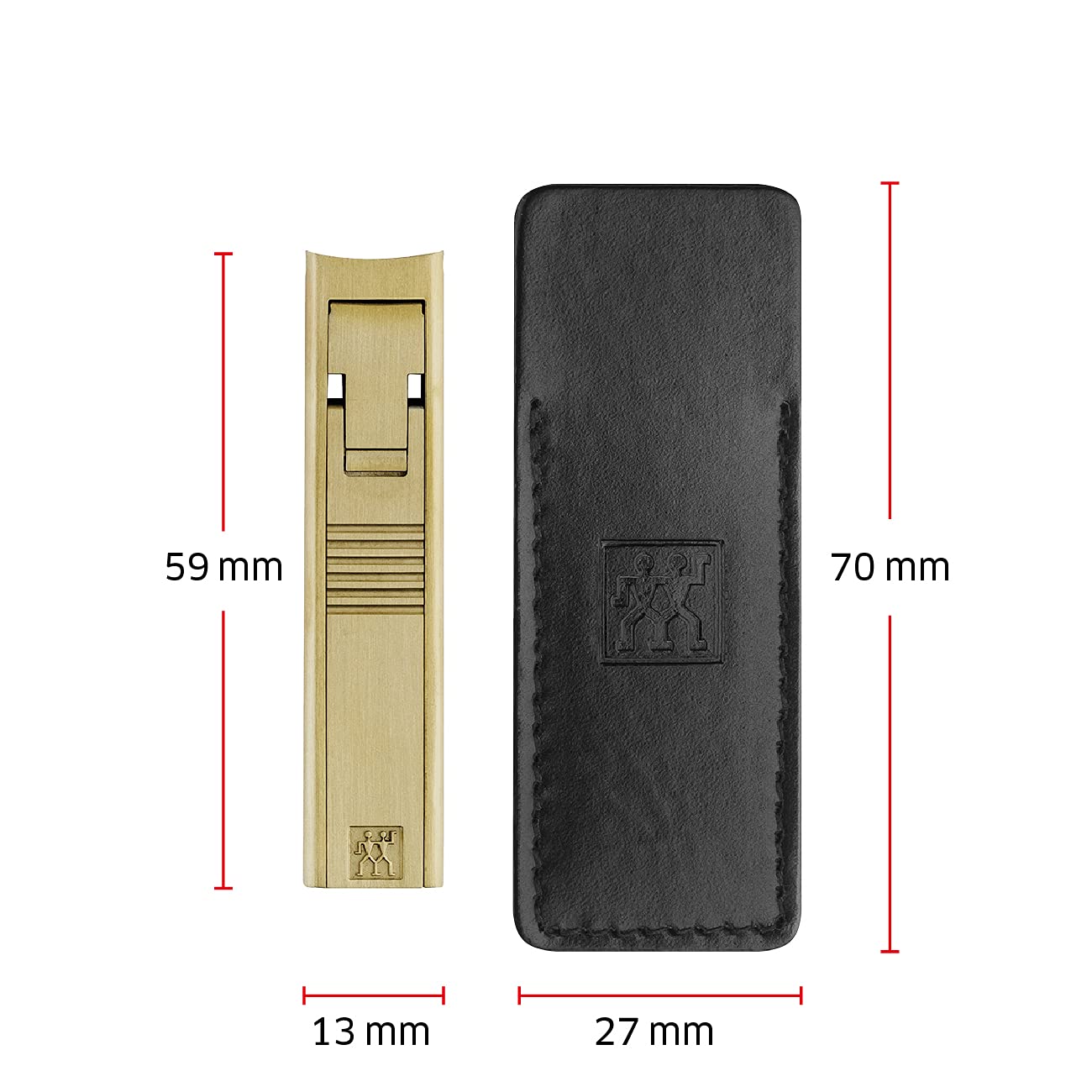 In order to best understand Zwilling Henckles Nail Clipper as a product, we should detail the main features of the object. First off, these clippers are meant to use the standard lever-pinching mechanism to bring two blades together, pinching off dead or extra nail lengths for cleaner, healthier nails. 
Unfortunately, Zwilling Henckels Nail Clipper has a main feature of folding the lever down, which is meant to make it easier for the clippers themselves to be stored in their black leather pouch. This may look fancy and helpful, but in actuality, it makes the strength and dependability of the product go down in quality and be difficult to use. 
The whole product is covered in a PVC gold finish, which does make it stand out from other products. However, altogether the PVC gold has been described by customers as "ugly" or "unattractive" in comparison to other products. It gives the stainless steel a spray painted look, cheapening even the visual appeal of the clippers themselves. 
How is Zwilling Henckels Nail Clipper Compared to Other Toenail Clippers?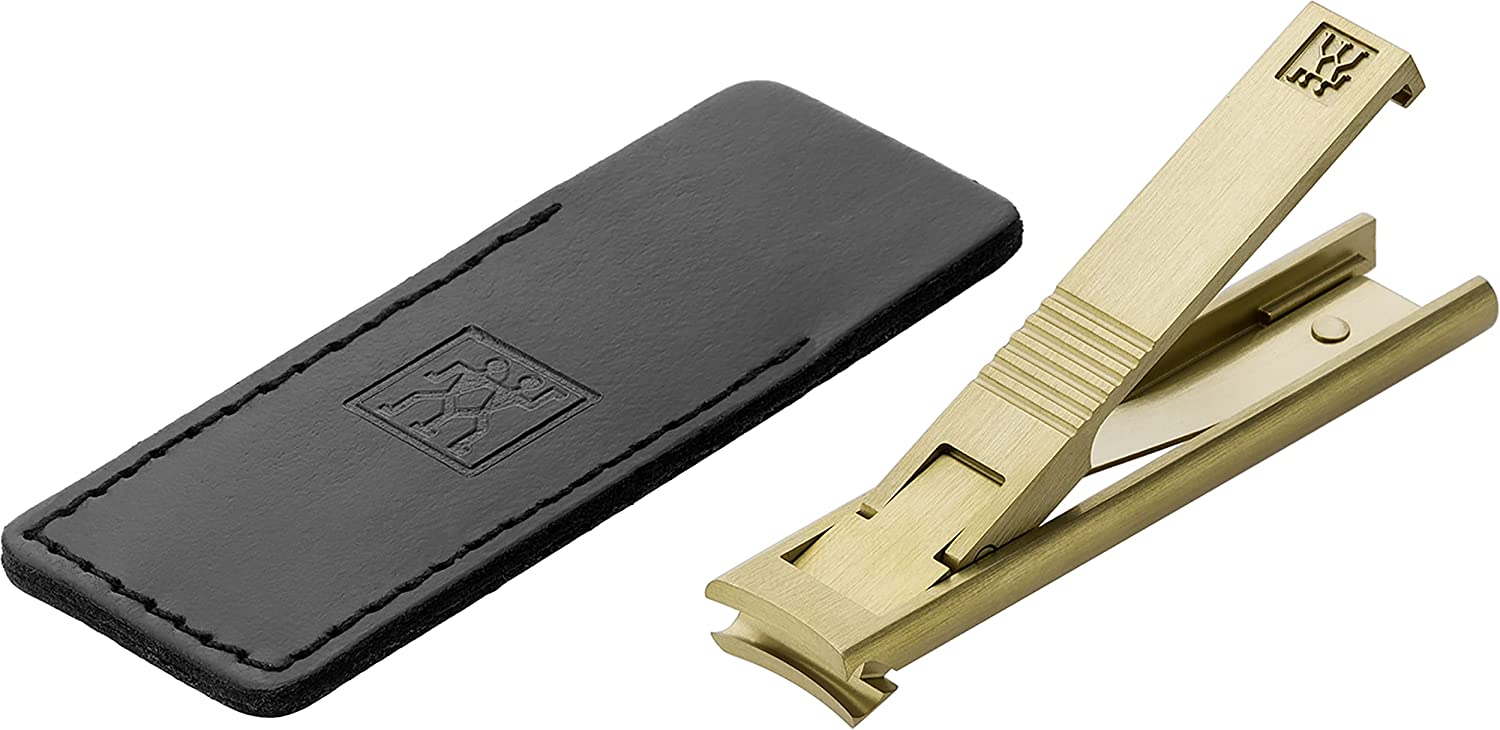 Comparing Zwilling Henckels Nail Clipper to other toenail clippers such as Revlon Nail Clipper,  really reveals the deficiencies in this product. For one thing, users can tell right away that the quality is low thanks to the light weight. For a set of clippers that are meant to be squeezed week in and week out for nail trimmings, they simply do not feel sturdy enough or feel like old finger nail clippers.
For another, Zwilling Henckels Nail Clippers have always been considerably expensive, but this most recent version of the product is disappointingly low in quality for such a high price. 
Altogether, although it is fine to try and trim one's nails with this product, it is not the best of the best. Instead, we suggest purchasing a much more beneficial brand like SwissKlip. 
Who Should Buy the Zwilling Henckels Nail Clipper?
Those who put great stock in German engineering and are fine with spending too much money on a product that doesn't really work should definitely spring for a pair of Zwilling Henckels Nail Clipper. 
Why Should You Get a Zwilling Henckels Nail Clipper?
If you are looking for a German nail clipper that does not work effectively and will put a sizeable dent in your wallet, these are the only reasons you should get a Zwilling Henckels Nail Clipper. Finger nail clippers that work much more effectively are available.
How Do You Use Zwilling Henckels Nail Clipper?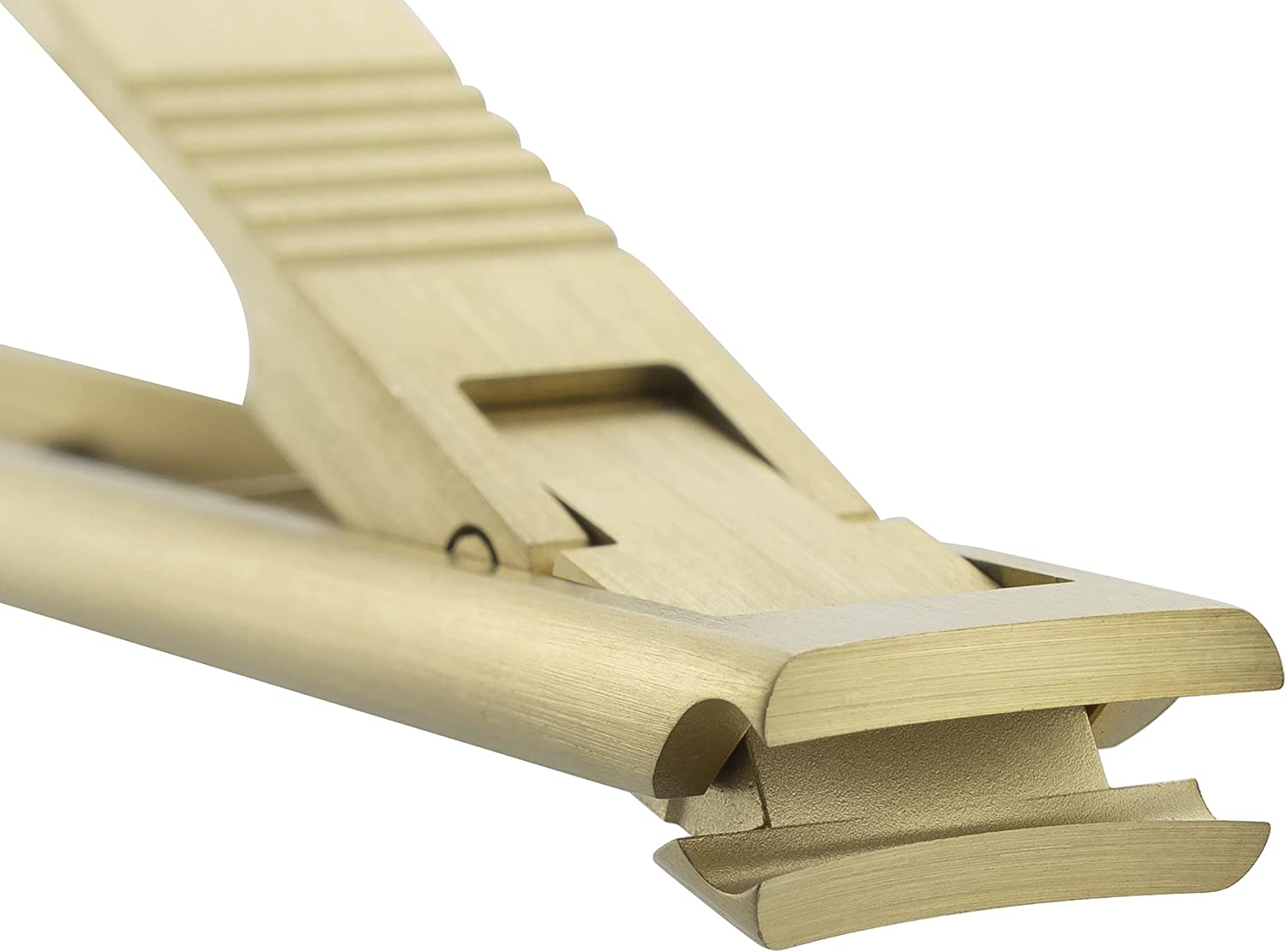 The use of Zwilling Henckels Nail Clippers is needlessly difficult thanks to the fold-down lever feature that was supposed to make the product travel more easily. First, customers must slide the folding lever up and forward until it catches in a position that allows them to squeeze the two ends together.
This brings two wide, curving blades into a clipping position. While they are open, slide the fingernail in between the blades and then pinch down. Unfortunately, too much pressure can cause the folding lever to malfunction or get stuck, so once the blades dull, you may be incapable of getting a clean cut.
After use, simple fold the lever back down and slide the device into the leather pouch it came with or your own pocket. Unfortunately, this is not a very reliable way of storage, since the product can, as previously mentioned, get stuck. 
Does Zwilling Henckels Nail Clipper Really Work?
Yes, ultimately, Zwilling Henckels Nail Clipper is a fingernail cutter product that lives up to it's name to an extent: it will succeed in clipping your fingernails. However, it is very expensive and not effective for clean cuts or longevity, meaning another product like the best nail clippers around, SwissKlip, should be purchased instead.
Zwilling Henckels Nail Clipper: What Are Customers Saying?
When looking at other people's experience with Zwilling Henckels nail clipper, the results are in: the product is just not great. It's utility was sacrificed for the look of the product, which is certainly unique. However, not all customers think of this as a change for the better.
Many complain that the gold looks cheap, the product feels delicate, is difficult to use, and does not ultimately work as a clean cutting tool. However, better nail cutters like SwissKlip are, fortunately, available. 
Where Can You Order a Zwilling Henckels Nail Clipper?
If you decide you want Zwilling Henckels Nail Clippers anyway, you can order them on Amazon.com.
Final Verdict: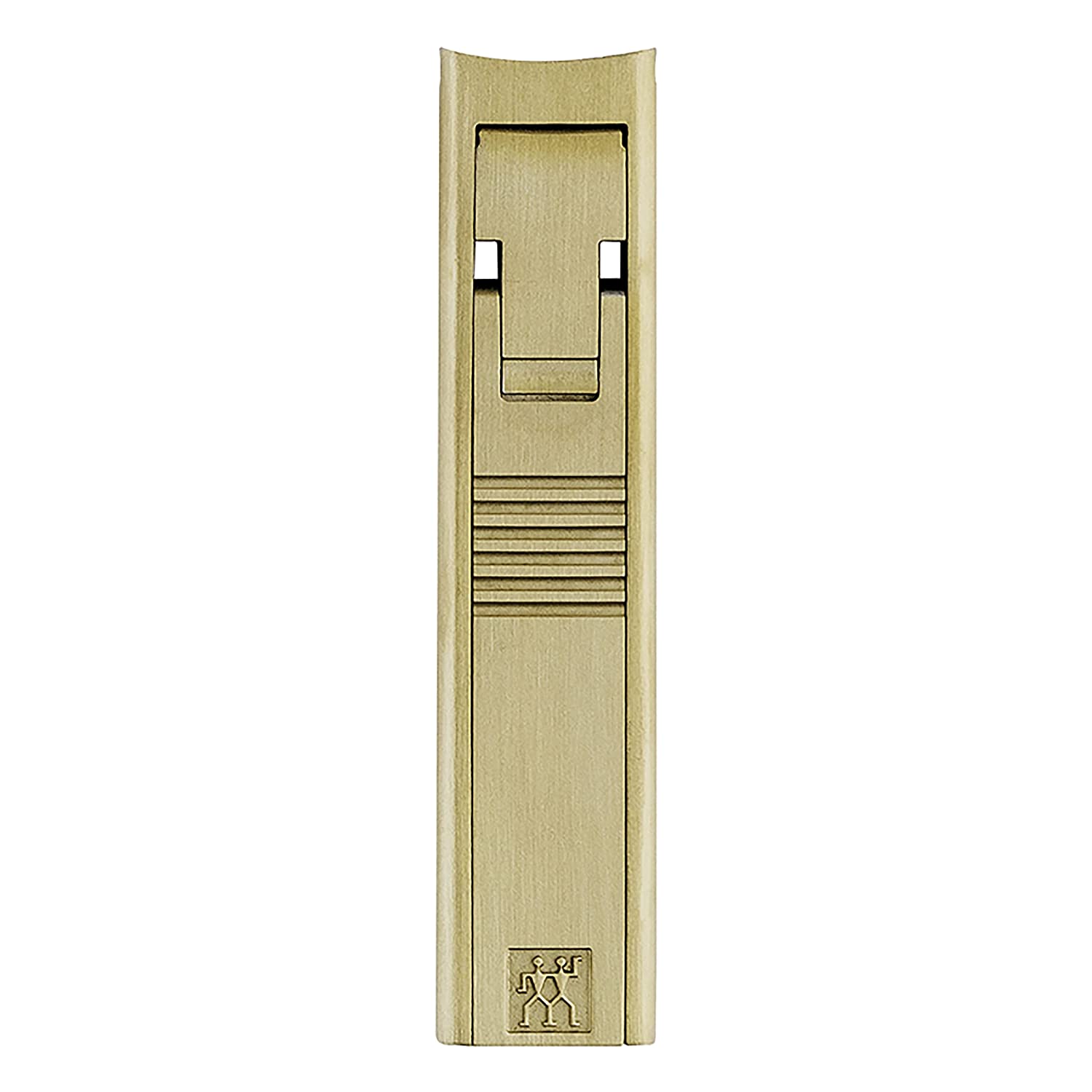 To sum it all up, we do not believe that Zwilling Henckels Nail Clipper is anything more than an average tool. When it works, it still manages to be unattractive, difficult to use, and far too expensive. Instead, you should purchase SwissKlip 360 Nail Clipper.